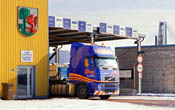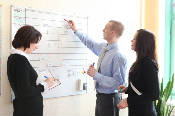 Other services
Insurance
On behalf of a client LATTRANS organizes Casco insurance on the necessary conditions. The value of the insurance premium depends on the type, cost, route, cargo and other factors.
Packing
The importance of proper packaging of goods proven long-term practice, because well-executed package will keep your cargo safe and sound, especially when it comes to packaging of electronic devices, equipment and any other valuable goods. LATTRANS ready to offer you different types of packaging (paper, foil, cardboard, wood, plastic).
Survey services
The company can arrange LATTRANS survey services at any stage of transportation. Inspection of cargo carried, usually at the time of loading and unloading and when you change vehicles.
Advice on customs clearance
Professional employees are very attentive to the documents accompanying the shipment, keep the changes in the customs clearance in the Baltics and the CIS. LATTRANS specialists can provide the necessary advice on registration documents for the cargo to the border in those countries. For goods, if possible, there is a check of all accompanying documents, and give necessary recommendations to resolve errors. Experience shows that the correct documents much easier before or immediately after loading than at the border of the CIS countries. Eliminate errors at the border crossing is always poterennoe precious time and money.