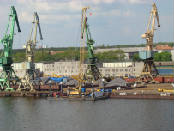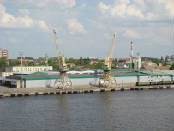 Logistics, storing and general loads.
The company LATTRANS has good possibilities for organization of logistics for Your company, using the storing areas in Ventspils, Liepaja and Riga. We provide with overall logistic support for import, export, storing and distributing the loads. Transportation of general loads through Latvian ports with our assistance has a number of advantages:
It is competitive prices
fight speed and quality of treatment
as well careful attitude to load and reliable checking.