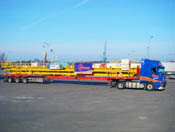 About us.
Today Lattrans is a perspective, successfully developing company; we can make transportation almost of any type of cargo in different directions in any time. We have a reach experience in forwarding and delivery of cargoes and now Lattrans is one of the most successful and reliable European transport and forwarding companies. There are more than 30 employees in our company; we have our representatives in Lubeck, Frankfurt, Rostock, Ventspils, Klaipeda, Tallinn, Tashkent, Novorossiysk, St.Petersburg and Moscow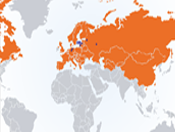 Geography of our works.
Lattrans performs generally transportations by truck and railway in direction between Western Europe, Great Britain, Scandinavia and Baltic states, Russia, Belarus, Kazahstan, Uzbekistan, Mongolia. The company usually arranges transshipment in Baltics using regular ro-ro ferry lines from Europe: Lübeck (DE) – Liepaja or Ventspils (LV), Kiel (DE) – Klaipeda (LT), Nynashamn (S) - Ventpsils (LV), Antwerpen (B) – Paldiski (EST), Harwich (GB)- Paldiski (EST). Delivery of OOG (out of gauge) cargoes by ships makes us more flexible and gives an opportunity to arrange shipments of various overseas cargoes. The company regularly uses ship lines for transportation of cargoes from North America and China. We use river routes as well to deliver extra OOG cargoes within Europe; often work with ports of Western Europe (Antwerpen, Rotterdam), Black sea (Novorossiysk, Temryuk), Baltic ports (Liepaja, Ventspils, Riga, Klaipeda, Paldiski) and Sankt Petersburg.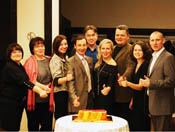 History of company.
Lattrans was based in July 1999. Next year the company bought the first special trailers for OOG cargoes transportation. In 2002 we have started our cooperation with railways and ship lines. Lattrans has started as a trucking company in summer 2005 with purchase of the first trucks. Since 2006 Lattrans became a member of "Latvijas auto" carrier accosiation with access to TIR-Carnete system. In october 2006 there was based a special devision - "Lattrans Ekspedicija" to provide exceptionally forwarding services and develope project cargoes activity. After successfull overcoming the crisis of 2008, we continued to renew our truck fleet as well as improve the quality of our services and discover new regions of delivery for our customers.